Meet the Team at Lakewood Dental of Colorado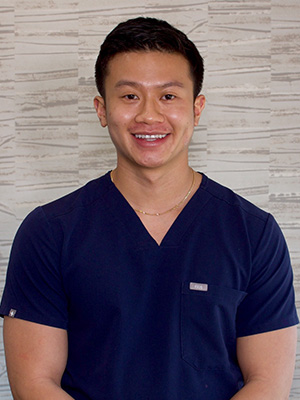 Dr Ryan Duong

Associate Dentist
Dr. Ryan is a general dentist that values creating the best possible experience with high quality dental treatment for his patients. He does this by his attention to detail and strives for perfection. His attention to detail starts with him reviewing X-Rays with patients with an explanation of why the treatment is planned. His strive for perfection starts in his simplest procedures from the movement of a hand scaler during a cleaning to complex surgical extractions; everytime a patient walks out he envisions it as if the work were done on him. Dr. Ryan is a Colorado native and lived in South Florida. During his free time he likes to go to the gym and enjoy unique coffee shops. He speaks both English and Vietnamese fluently!"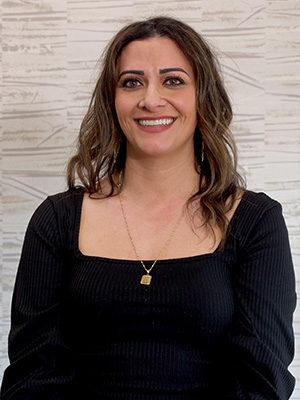 Yara

PR/office manager
Hello!! My name is Yara, I Am a graduate from Metropolitan State College of Denver with a bachelors in business management. After graduating I worked for a couple of years, then with my husband, Tariq, we decided to grow our family. We now have a 12 year old son, Andrew. A 9 year old daughter, Ava. And a 7 year old son, Ethan- I was blessed to be able to stay home with them and raise them. My family is my world, I love spending time with them-traveling, watching them play all the sports, all while enjoying all the girly stuff with Ava. I'm now working with my husband, as the public relations and office manager, growing and expanding with his dental ventures.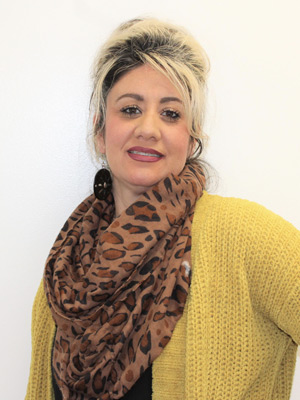 Sabina

Patient Advocate/Front Desk
Hello, My name is Sabina and I've been part of Dr Tariq's team since 2019. I have three children and I'm a Basketball mom! I enjoy spending my free time with family and at Basketball games cheering on my daughters team. I decided to join the dental industry as I have a passion for helping others. I enjoy bringing out the confidence of a patient through their smile and changing their lives by helping them turn the impossible into possible.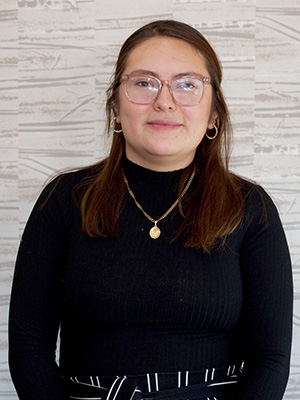 Lizeth

Insurance coordinator/Front desk
Hi my name is Lizeth. I have been working for Dr. Tariq for 5 years now. I am a Colorado native, I speak Spanish and english. I have a one year old son and in my free time I like to spend time with my family and go on walks.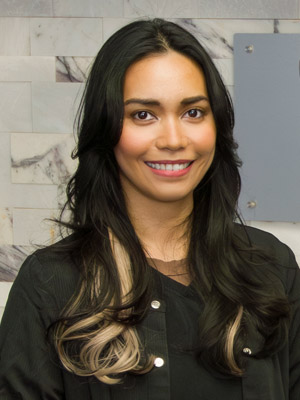 Jo

Registered Dental Hygienist
I go by the name Jo. I immigrated to the US about 12 years ago from my home town of Tokyo, Japan. In 2019 I graduated from Roane State Community College in Oak Ridge, Tennessee and purseud my dream job as a Dental Hygienist. My hobbies are gym, disc golf and skating. My favorite thing about my job is seeing my patients leave happy with their pearly whites. I can speak Japanese, Tagalog, English, and muy poquito Español.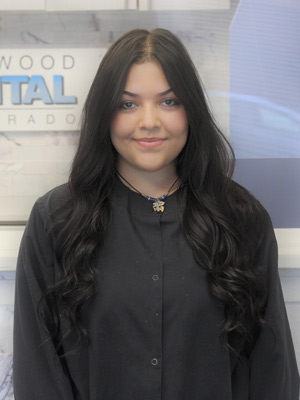 Anahi

Dental Assistant
My name is Anahi, I was born and raised in Denver Co. I've been a dental assistant for 2 years, I enjoy helping my patients achieve and maintain a healthy smile. In my free time I enjoy being outdoors and spending time with family.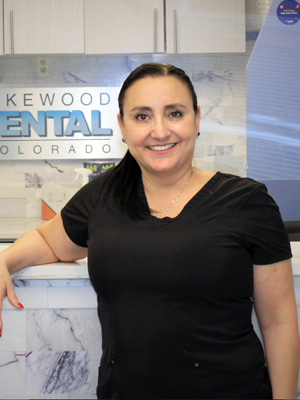 Mary

Dental Assistant
My name is Mary Benavides, I'm a dental assistant and have worked in Lakewood Dental of Colorado with Dr Sawaqed for seven years, and I'm also bilingual. I'm a mother of four and have three grandchildren. In my free time I enjoy spending time with my family and also hiking and paddle boarding! My favorite thing about my job is getting to see the confidence in a patient when they're satisfied with their result.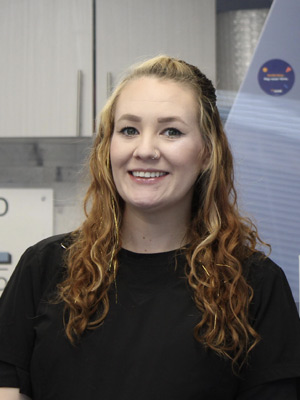 Angel

Dental Assistant
Hi my name is Angel Garcia I'm an expanded duties dental assistant with a two year associates degree in dental. I have been at Lakewood Dental of Colorado for 4 years and I have about 7 years of experience in the dental field. I really enjoy working with patients and seeing patients happy and satisfied with their smile after we finish treatment. Currently I am pregnant with my first baby on the way. A couple of my favorite hobbies are skating and hiking.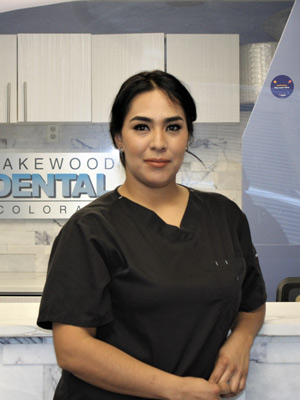 Elisa

Dental Assistant
Hi my name is Elisa Delgado. I been working in the dental field for over 8 yrs what I love about my job is to help people achieve their dream smile through each and every dental need I love cooking painting and outdoor activities with my two kids.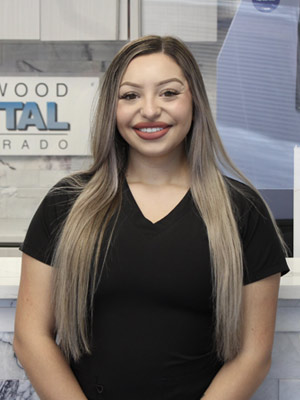 Lila

Dental Assistant
My name is Lila. I have been a dental assistant here at Lakewood Dental of Colorado for about two years now. I'm from New Mexico and moved to Colorado during the pandemic. I enjoy being a dental assistant, especially here at Lakewood Dental. A little fun fact about me is I love traveling, hiking, and meeting new people.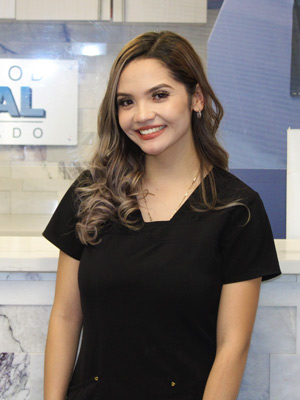 Angelica

Dental Assistant
My name is Angelica, I am a dental assistant at Lakewood Dental of Colorado, I have been working here for almost 3 years. I am Colorado native and my parents are from Mexico. I am both fluent in Spanish and English. I am married with an eight month old daughter. For fun I enjoy cooking, traveling, and spending time with my family.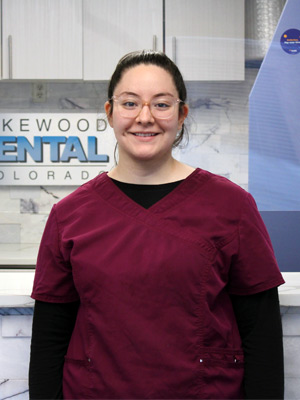 Estefany

Appointment Setter/ Front Desk
Hi! My name is Estefany I've been in the dental field for 4 years I've been working for dr Tariq for a year, on my free time I like to spend time with friends and family. My favorite thing about being in the field is seeing how happy patients get after the services we provide for them.